Fuel System Components for 2003 Toyota Corolla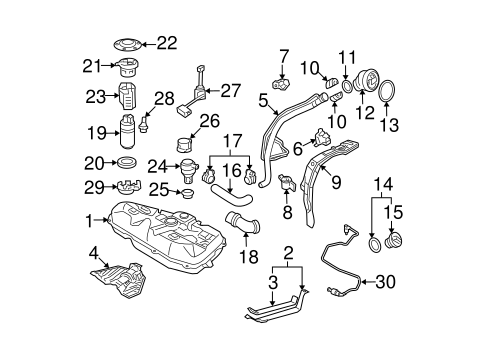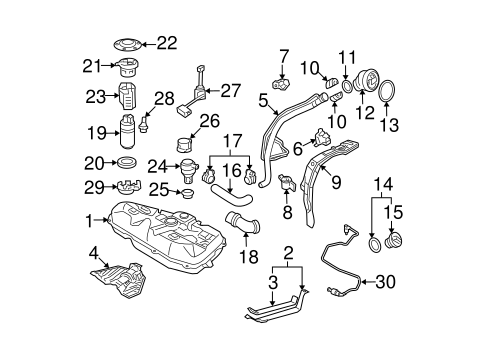 Related Parts
Part # / Description
/ Price
Price
Fuel Injector
Injector
Fits Celica, Corolla, Matrix, MR2Fuel Injector - Repair or ReplaceA failed fuel injector will result in a misfire or bucking or hesitating under load in addition to a check Engine light. If your Toyota has similar symptoms, contact the Toyota service department. Gt. All. MR2. Celica. Matrix. Without xrs. Incl.O-Ring. Corolla. 1.8l.
Fuel Delivery Pipe (Fuel Rail) Celica Corolla Matrix 1.8L 1ZZFE
Fuel Rail
2000-2005 Celica 1.8L 1ZZFE2003-2007 Corolla 1.8L 1ZZFE2003-2008 Matrix 1.8L 1ZZFEOne Genuine Toyota Fuel Delivery Pipe (Includes Fuel Pulsation Damper) 23807-22061Replaces part number 23807-22030 and 23807-22060 Genuine Toyota Parts and Accessor ...
Throttle Cable
Matrix. Corolla. Without cruise control. All. With xrs.