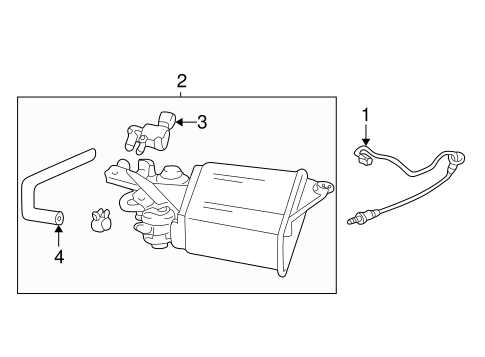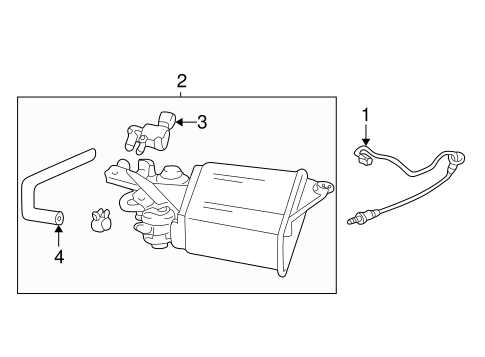 No.
Part # / Description
/ Price
Price
Oxygen Sensor
Fits Corolla , MatrixOxygen Sensor - Repair or ReplaceA failed Oxygen Sensor will often have no noticeable symptoms beyond a check Engine light, but it does cause your Toyota to operate inefficiently and produce higher emissions. Our technicians have Access to manufacturer-approved repair processes and Toyota genuine parts.\ \ All. Matrix. Corolla. Without awd. 2wd, 2003-04, front, without xrs.
Related Parts
Part # / Description
/ Price
Price
PCV Valve
Fits Corolla , MatrixPCV Valve - Repair or ReplaceIf your PCV system is malfunctioning, you may notice any of several symptoms: if your Tailpipe smokes or your Engine Idle Speed is high or erratic, the PCV valve or its associated parts may need service. Y ...
PCV Valve Hose
PCV Hose
Fits Celica, Corolla, Matrix, MR2\ \ 2003-04. 4wd, 2006. 4wd, 2003-05. 2005-08, without xrs. 2wd, 2005-07, without xrs.
Control Valve
Vapor Canister Purge Solenoid
Location-Engine Bay. All Required. Matrix. With awd.